Director Rev. Ann Schmitt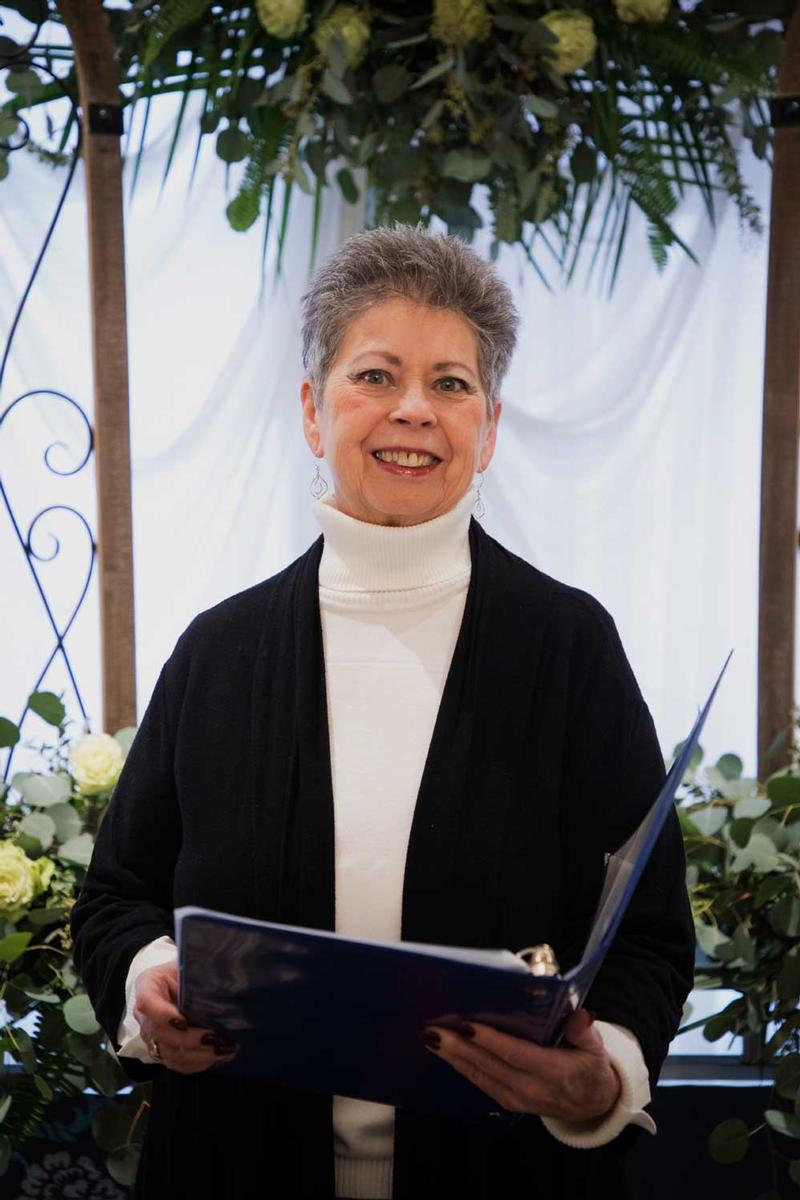 Rev. Ann has a strong and unique background in Ancient Wisdom/New Thought. She was lucky enough to have chosen to be born into a family of metaphysicians.
Ann's maternal grandmother was the first to discover Dr. Carruthers on the radio in the late 1930's. Grandma attended Doctor's weekly lectures at the Civic Opera House in downtown Chicago and introduced her children to his work.
The teachings and philosophy of Hugh G. Carruthers, founder of The Theological Science Society, has shaped Ann's life from the beginning. Dr. Carruthers officiated at the marriage of her parents in 1943. Ann was a teenager when Doctor responded to the Infinite Summons in 1960. Thereafter, she knew him through his teachings which she had begun to study and of course the memories of her beloved Aunt Ruth. His presence remains constant. As a young woman Ann spent twenty years in southern California where she sampled a smorgasbord of metaphysical studies. Ann was eventually drawn to Religious Science because of its close similarities to Theological Science.
In 1991, at the request of her Aunt Ruth, widow of Dr. Carruthers, Ann returned to Illinois to assist Ruth in the daily operations of the Society. By the time Ruth finished Doctor's Biography in 1994, Ann was handling all of the Society's daily activities. She is only the third individual in more than seventy-five years to serve as director of The Theological Science Society, International. Rev, Ann succeeded Ruth R. Carruthers in the position of Director in 2000.
Concurrent with her work at The Theological Science Society, Ann completed her Ministerial Studies with Religious Science and founded the McHenry County Church of Religious Science aka Center for Spiritual Evolution in 1998. Although now retired from active church ministry, Rev. Ann still officiates Weddings, Christenings, Funerals & Memorials and is a Consulting Hypnotist.